7 Must See Lake Beaches near Atlanta, Ga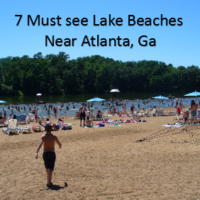 Acworth Beach at Cauble Park – Acworth
Acworth Beach is a nice sandy white beach located on the North side of Lake Acworth.    This is a public free beach and have a roped off area for swimming.
Red Top Mountain State Park – Acworth
The lake beach is located on Lake Allatoona.  There is a sandy beach area dedicated for swimming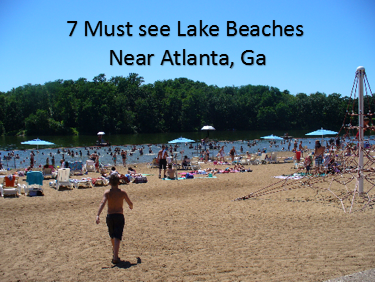 Don Carter State Park – Gainesville
Don Carter State Park is located where Lake Lanier meets the Chattahoochee River.  The state park is north of Atlanta.
You will find a large beach here. 
Lots of cool places to swim, kayak, and paddleboard. 
Don Carter State Park would be a good place for an overnight beach trip.  They do have overnight parking available.  Just be sure to check the operation hours of the beach.
Fort Yargo State Park – Winder
Fort Yargo is located in Winder.  Winder is north of Atlanta, Ga.  Here you will find a 270 acre lake where you can swim, kayak, canoe, and paddle board.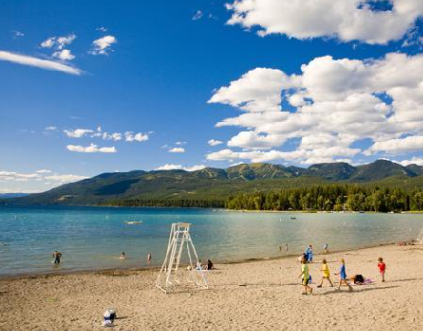 Keith Bridge Park – Gainesville
A very secluded beach lake beach.    It will not be any life guards here.  This is a swim at your own risk type of beach.  It will be very quiet and peaceful. 
Big Beach at Lanier Islands resort – Buford
Lanier World is a theme park with a nice sandy beach, floating stage, live performers, and a great swim area about ½ mile long.  The great thing about this man made beach is that it's only ½ hour from downtown Atlanta.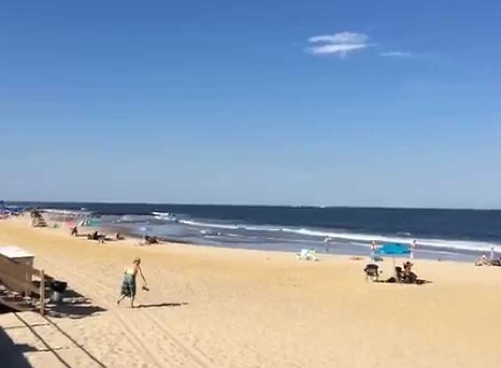 Robin Lake Beach at Callaway Gardens – Pine Mountain
This is a really nice mile long sandy beach.  You are able to get a season and bring along guess.  
Robin Lake Beach is a manmade beach at Pine Mountain's Callaway Garden.
If you want to get a season pass, you would have to get it from Callaway Garden.  The season pass allows you to bring 5 people per beach visit.