Atlanta Romantic Outings – 3 Great Places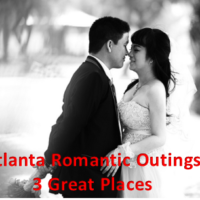 In no order
Atlantic Station
Go when it is night time or starting to get dark.  Very cool to walk around, feel the wind, talk, laugh, and enjoy each other.  There are a few great bars or restaurants to stop by and grab some drinks.
If you not in to drinks, you can get some coffee.
One of my favorite things to do is get some ice cream from any one of the ice cream shops and head over to the court yard. 
You can sit there people watch, listen to music, and talk.
Sun Dial Restaurant
Oh my goodness the view is amazing.  It is on the 72 floor of the Westin. Great food, Great drinks, and overall a Great atmosphere.  The restaurant actually spins very very slow as well so try and get a window seat.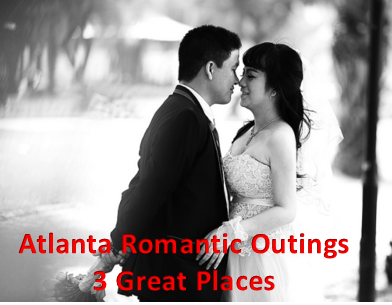 Botanical Garden
One of the most amazing, peaceful, and beautiful walks you will take. 
It is one of the top gardens I've ever walked through.  I would suggest going when it's not extremely hot outside, maybe when the sun is starting to go down.
Let me know of others you like in the comment section below.