Blog Traffic with Social Media Auto Posters

Blog Traffic with Social Media Auto Posters
 
Social Media Auto Posters is one of my favorite Social Media Tools. This tool allows me to be on multiple Social Media Networks 24 hours a day, 7 days a week. 
This is very important because different countries are on different time zones. Even here in the United States we have different time zones. This will allow you to be visible when other countries are in prime hours.
I can share my content with everyone at a time that is good for them. Man I love Social Media Networks.
You can Auto Post status updates, tweets, pictures, etc. even when are not at your computer.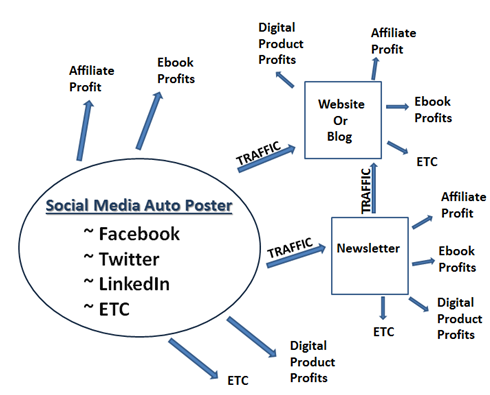 One thing I noticed about Social Media is that Timing is everything. Different Age groups and demographics use Social Medias at different times. 
Social Media Auto Posters lets you create one post and let you share it with multiple social medias. No need to post the same post on each Social Media. That can be very time consuming.
~ Dont over Post
~ Dont only Post affiliate offers
~ Know your Social Medias
~ Share Great Content
If you use Social Media Auto Posters to post through out the whole day, you want to make sure you are also including personal post as well. 
You still want this to look as personable as possible.
Overall GOAL is to be in front of as many people as Possible. 
When people share your content, it is also viewed and shared by their followers, and then shared by their followers, etc. Creating a Traffic Sunami!!! 
Kenny's Honorable Mentioned
Blog Traffic Tips ~ It's a TRAFFIC Jam!– A page I created to teach you multiple ways to get traffic to your blog or website.
Hootsuite is a Social Media Auto Poster with many great features.  You schedule your Updates and It will do the rest.  You can use it to post on Facebook, Facebook pages, Google Plus Pages, Linkedin, Linkedin Groups, Twitter, etc.  I think you get the point.
SocialOomph– Another great Social Media Auto Poster.  The great thing about SocialOomph, is the ability to reuse the list of updates you make.  You can have it set to run however you want.  Super good for auto-postings.
 
Like, Share, and Comment! 
Let me Know what you think?
Also don't forget connect with me on other social medias as well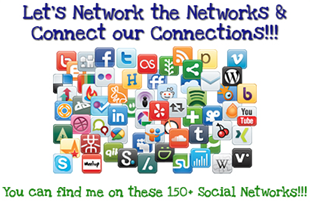 List of 150+ Social Media Networks!!!