Blog Traffic Tips ~ It's a TRAFFIC Jam!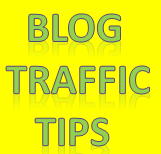 Blog Traffic Tips ~ It's a TRAFFIC Jam!
We all Want more Website and Blog Traffic. 
It's Simple, The More Website and Blog Traffic you                    
The more you can share content!  

The more you make Money!
Blog Traffic Tips ~ Do Your Research!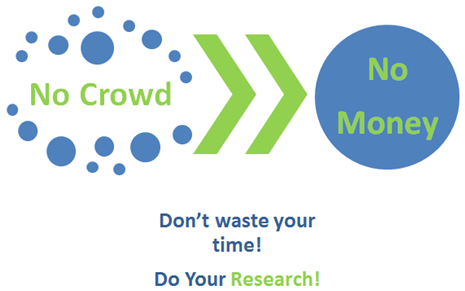 Doing your Research is one of the most important steps when building a Website or Blog.  It's no Need to build this great website or blog, with the most epic content, if there is no audience to view it. 
Dont sleep on Tutorial Sites.
Think of how many people search the web everyday looking for how to information. 
Dont sleep on Tutorial Sites.  Think of how many people search the web everyday looking for how to information. 
List of Document Sharing Sites
 
Document sharing sites
are other great ways to
introduce your content
to large numbers of
people. Its good to have
many different sources of
traffic. This is also good
for building a diverse
group of backlinks. 
Top 10 Presentation Sharing Sites!
Presentation Sharing Sites
are sources of traffic to
your website or blog.  
Its always good to diversify
the type of incoming links to
your website or blog. 
100 Top Video Sharing Sites List
(Over 20 Countries)
We all know the power of YouTube. Many videos make it to the first page of Google.  
Don't limit yourself to only YouTube. There are many different video sharing sites out there.  
Smaller Video Sharing Sites have less competition, which makes it easier for your video to be viewed.
Blog Traffic from Email Marketing
 
of numbers. Simply get as
many people as possible to
open your email. Please be
careful not to Over Spam.   
Once you get your viewers
then get them to subscribe 
Video Auto Posters
are great ways to get your content on as many different Video Sharing Sites as possible. This will save you alot of time and help the chances of your information going viral. You Can post one video one time to multiple Video Sharing Sites, blogs, etc. This way you dont have to worry about going to each site to post your video. 
This is by far one of my favorite sources of Traffic. I make more than 70% of all my affiliate income from

Newsletters.  

Here is a section that goes into more detail on how to use Newsletters to funnel your traffic into income. 
In my opinion, this is a must have! Not Just saying 

this, I personally use this Tool. Its by far one of my favorites.  

Social Media Auto Posters will not only save you time but help bring in huge amounts of traffic.  They are also good for automating your affiliate postings.  Let your social media auto posters work the social media sites 24/7 for you. Spend your time working on other ways to bring traffic to your website or blog.
Blog Traffic with Autoresponders
Autoresponders are by far one of the best ways to build repeat traffic and land backend affiliate
deal. Whenever you create new content or have a great new affiliate, you can use
autoresponders
to send all visitors who subscribed an email about your new offers

.
"The Money Is In The List"
AWeber proves it to thousands of businesses every day.
Learn how email marketing software
can get you more sales, too.
Blog Traffic from Social Media Networks
 
Social Medias are the most popular sites on the web.  This is a must in my opinion when trying to get your website or blog in front of many people.  It is said you can reach anyone in the world within 6 degrees.  Now because of Social Medias and the influence they have on the world today that number has dropped to 4.74, which is amazing.

Blog Traffic from Social Bookmarking
 
Social Bookmarks are a
great way to bring traffic
to your Website or Blog.
They create backlinks to
your site. Trust me..
Search engines notice
these links. You can also
use free and paid programs
to help you get more social
bookmark backlinks. I use
a combination of both.  
Blog Traffic from Guest Blogging
 
I think guest blogging is an underrated traffic  source. If people love the content you post, the will then come to your website or blog to get more information.  Do a search on all the Blogs in your niche.  
Blog Traffic from Word of Mouth
 
Once you get people talking about your website or blog, you will begin to see large amounts of traffic pour in. People are more likely to visit websites or blogs they hear other people promote.  This is one reason why Social Medias are so popular.  The more people hear about your website, the more they will want to visit.  Tell A Friend.. To.. Tell A Friend
Many Social Media Sites have groups.  With groups you can make one post and the whole group can view it. Yahoo and Google alos have some great groups you can join.  All sources of traffic are good to use. Dont limit yourself to only the popular traffic sources. 
Blog Traffic from Share buttons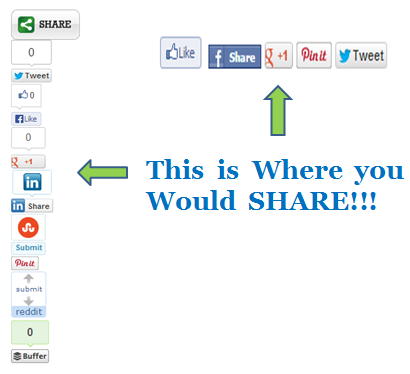 It is wise to Add Share Buttons to your website and blogs. This way you can give your visitors a way to share your content with their social medias directly from your website or blog. You can also use social posters to post to multiple social medias with one submit.  Sites and Blogs that are heavenly shared on social medias and social posters have a better chance to rank higher in search engines. 
Blog Traffic from Call To Actions
 
This is a very simple effective technique. Just state what you want your viewers to do.  For Example, If you want someone to Like your page. Ask Them to Like. I get 40% more Retweets using Call to Actions. 
Blog Traffic from Free Ebook Sites
 
Make some generic ebooks that you can use to funnel traffic back to your website and blogs. 
Blog Traffic from Psychology Research
 
Research what colors are inviting. What colors are stand offish. Know what words create trust. Stay away from the words that come off as being pushy.
You want to know exactly how the mind works. For example…I know people read from Top to Bottom and from left to right. So I put a lot of my ads toward the Top Left. 
Kenny's Honorable Mention
Start A Blog That Matters– The #1 Tool for building a profitable blog.  The guide provides detailed instructions from Start to Finish. 
 
Blue Host– By far the best place to setup and Host a Blog.
Like, Share, and Comment! 
Let me Know what you think?
Also don?t forget connect with me on other social medias as well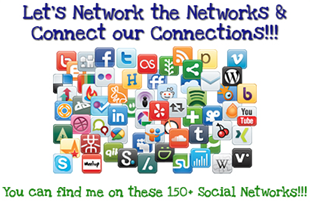 List of 150+ Social Media Networks!!!