Make Money From Your Blog!!!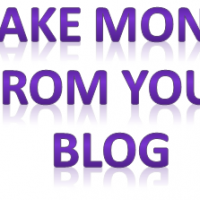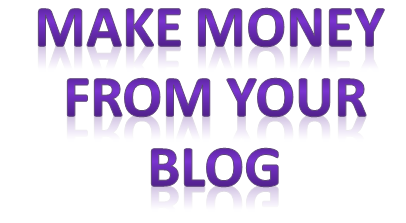 Make Money from your Blog
When Creating A Profitable Blog from Scratch your options for making money are only limited to your imagination.
There are many ways to monetize from your blog.  That's one of the things I love most about having a blog.  You can capitalize off  multiple streams of income.
 
Advertisement
You can charge a weekly or monthly rate for people to advertise from your blog.  Be careful with advertisements that will take away from product, services, or affiliates you offer.
(Advertise on KennyBoykin.com)
 
Ads
Ads are great ways to make extra money from your blog.  Ads work really well with heavy content sites.  Context Ads can be added into the text of the blog post.  The very top and middle of the pages are a few hot spots for context ads. 
"Pictures" Ads are better for the Top Bar and Side Bar of the home page and blog post.  The best 2 Ad options are Google Adsense and Chitika.
(How to make money with Google Adsense)
 
Products
For better results, you want to use products that goes with the flow of your blog or content.  You can offer products that you personally own.  If you don't personally have these products, you can still offer products.  You would simply set up an affiliate agreement for which ever product you are trying to promote.
Commission Junction and LinkShare are a couple of companies that have tons of affiliate products to chose from.  If you find a product that has not been set up as an affiliate offer, reach out to the owner or company and offer to sell their products as an affiliate from your blog.
If it's a product tht has brought you great results….TELL YOUR VISITORS!!!
Personal Testimonies are great.  That's one reason you will always see me promoting BlueHost (Click here for Link).

Side note
It usually takes 5-7 views of a product before the consumer decides to purchase.
Shop KennyBoykin.com
 
Services
If you are an expert in a certain area, you could offer your services.  You can focus on areas where the need is great.  Offer deals on your services.  Referals are a must!  ¾ of my clients are from referrals.
(Hire Kenny Boykin)
 
Have Multiple Streams of Income
The more options you have, the better the chances of making money!!!