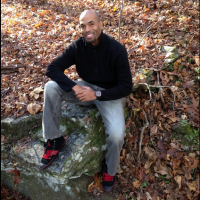 Work With Kenny Boykin
Social media has become one of the most important factors of your business and can make the difference between loses, breaking even, remaining stagnant or skyrocketing your business to new heights! 
Social media helps you to build a stronger and larger business. It allows you to connect personally with your fans, customers and new consumer! 
If you currently are not using social media, you will soon see a decline in your business while your competition is maximizing this small investment into social media which in return magnifies their business. 
There are many simple things you can do to push your business, website or blog forward which will be a great start to a healthy successful business! 
Lets get started on taking your business to the next level! Together we can analyze your business and put together a plan for success!
 
Set up a FREE 30 minute consultation today! Text 937-529-8067 to set up your free consultation
 
 
Social Media Consulting
 
Kenny, your social media expert will teach you how to maximizing your social media networks to drive your bottom line!
 
List of services
 
– Start up business consulting
– Content marketing consulting
– Website or blog traffic help
– Social media management
– Help creating a blog
– Help creating a website
 
 
Need Help Making More Money From Your Website or Blog?
 
Many people with websites or blogs are unaware that there are ways to create great income from their sites. I want to help you grow your revenues through many different techniques that will bring you income!
 
 
Finding Inspiration
 
Let Kenny Help you get pumped back up. Everyone needs inspiration. Some people find it in books, while others just need a little push from Kenny. Why spend money on a book when you can get personal attention.
 
 
Need Help getting more advertisement
 
Starting this month I will open 2 slots for ad opportunities on my home page sidebar. First come, first serve. My sidebar is present on 90% of my post. I advertise each post on all 100 plus social media networks. Unlike a home page only ad, your ad is also being retweeted, and shared every time my post is.
 
 
Advertisement Opportunities
 
Would you like to advertise your product, book, blog, or website in a post that is seen by thousands?
 
 
Guest Blogging
 
Spots are very limited. Because my RSS feed is connected to my entire reach I will only allow one guest blog a month. This will be on the first come, first serve basis. Also the content of your blog should be of great value to my viewers which will in return boost your image and or business.
 
 
Services
 
If you need…
– Social Media Manager
– Social Media Associate
– Hired Blogger
– Branding Associate
– Internet based jobs (Non MLM, and Non Commission Based)
 
 
Set Up a Speaking Engagement with Kenny Boykin
 
Kenny is an internationally recognized marketer, trainer, social media guru, and motivational speaker.
 
 
Kenny Boykin
*Triberr Specialist
*Google Plus Master
*Facebook Guru
*Twitter Champion
*King Pin of Pinterest
 
I am excited to grow my business and grateful for all referrals!
50% Payout on first time referral clients
 
Contact Kenny Today if you are ready to get started!  

Set up a FREE 30 minute consultation today! Text 937-529-8067 to set up your free consultation