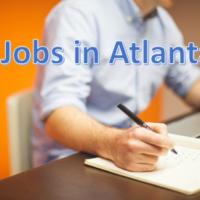 Are you currently searching for a job in Atlanta, Ga?  
I am creating a section here on KennyBoykin.com that will highlight new job opportunities. 
These will be updated weekly.
If you are a recruiter or employer, please feel free to let me know about your opportunities as well and I will share them here on KennyBoykin.com
So for the first opportunity
Sales Position
No hard background check
No Degree needed
Top Earners are making over 100k
Will need to work in office.
Office locations are in Buckhead, Brookhaven, and North Atlanta.
No Door to Door Sales
No money needed to start a real job
If you or someone you know may be interested, leave an email in comments below and I will email you full details and contact information.