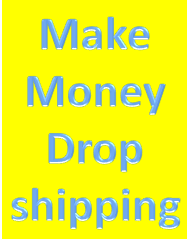 It doesn't matter if you sell the items on eBay, craigslist, or from an ecommerce website you created. Drop shipping is the way to go if possible. 
For all of my beginners let me explain what drop shipping is before we go any further.
Drop shipping is when someone else or some other company handles the inventory and shipping for you. 
You don't have to stock the item or ship them. 
When the customer buys the product from you, you simply fill out whatever information needed by your drop shipper and send the payment. Your drop shipper will do the rest.
Let Me Break it Down in Simple Terms.
You don't have to waste money and hope to sell everything you buy for your inventory. 
You pay for an item when you collect the money from your customer.
You only have to buy the actual items you sell. 
So you sell the items for more than what you buying them for creating a profit for yourself.
When collecting payments, it's your choice to what form of payment you want to collect. 
On occasions I do collect checks but, I inform the customer the item will be sent as soon as the check clears the bank, but once again it's up to you. 
When using drop shippers make sure you request the dropshipper to use your return address and not to send coupons or promote their site. This will keep your customers, your customers.
This will also give the impression the products came directly from you, helping you build stronger credibility.
Always start with products you know the most about. 
It's a lot easier to sell and also you know if you are getting a deal or not. 
Some drop shippers you might have to pay a fee to join. 
Stand clear of some of the pricy drop shippers unless the profit margins are really high. 
The more you pay for drop shipping the less the profit margin.
The best thing about dropshipping is you can start with little or no cash.
Find you some good dropshippers and get the ball rolling.
Here some Free dropship directories.  These are just a list of people who offer dropshipping.  It's up to you to research them.  I didnt link any of them because I didnt go through the list to check each and everyone of them out.  Before you chose to 
Like, Share, and Comment! 
Let me Know what you think?
Also don?t forget connect with me on other social medias as well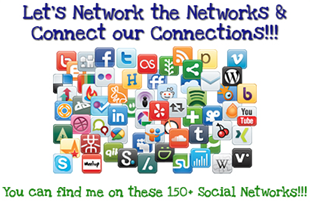 List of 150+ Social Media Networks!!!